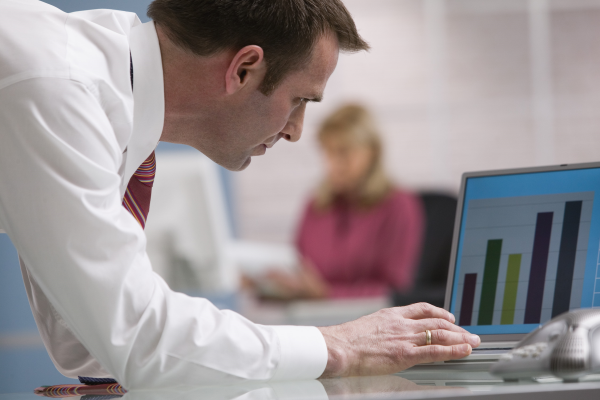 In today's marketplace, revenue information is under heavy scrutiny and is frequently audited. Reliable, accurate revenue reporting is absolutely essential for any business, particularly when it comes to complying with government regulations such as Sarbanes-Oxley.
Revenue Management includes managing the order to cash and order to revenue (when income can be realized as revenue) processes. Without it, you can't adequately manage cash flow or make financial forecasts. Unfortunately, many companies try to manage revenue with spreadsheets and non-specialized tools that are simply not designed for this purpose.
The results of this approach are generally poor. Coordinating spreadsheets and other documents developed by multiple employees is cumbersome and time consuming, and often yields inaccurate data. If your clients are contracting with you for goods or services and the contracts have many variables, you will need to implement a software solution that takes into account all types of complex billing, invoices, and contracts. Dedicated billing and revenue management systems are fully customizable, and can grow with your company.
Getting Started
The first step is assessing your needs to determine the level of functionality necessary for your company. Consult with your accounting department to determine which of the following billing procedures apply to your organization:
Subscription arrangements
Renewals processing
Deferred revenue
Multiple-element arrangements
Unbilled revenue
Milestone billing
Percent completion billing
Contract renewals
Complex invoices
Once you've compiled a list of your billing protocols, it's time to shop for a best-of-breed billing and revenue management system. This is a significant investment, but one that can transform the way you conduct business and make a big impact on your bottom line. There are many available options, so do your homework.
Choosing the Right System
For starters, it's recommended that you select a system that places focus on revenue management. It should be able to work alongside or augment your existing ERP system, allowing for data to flow between the two with a minimum of additional effort.
It is also best to go with a software developer that specializes in billing and revenue recognition. If you have complex revenue recognition requirements, many of the one-size-fits-all systems will not fulfill all of your needs. By choosing a software designer with extensive knowledge of billing and revenue management, you'll be getting a system that is right for you.
Another good question to ask is: What kind of technical support will I be receiving? Installing and implementing a software solution that effectively integrates with your other business systems can be a complex process, with many potential pitfalls. For your own peace of mind, you'll also want ongoing technical support available to answer questions and help resolve issues that may arise.  You'll want to find a provider that can be agile to assist you in adapting chosen systems not only to your business as it exists today, but also to the ever-changing landscape of the future.  The goal here is to mitigate the need for a future rip-and-replace.
Dedicated billing and revenue management systems are designed to implement accurate, reliable revenue recognition. Follow the basic steps listed above to ensure that you're choosing the right system – and the right vendor. For additional information about complex billing and revenue management systems and how they can simplify your accounting procedures and help implement revenue recognition solutions, download our newest white paper, "Improving Billing and Revenue Management: A Guide for Getting Off Spreadsheets."